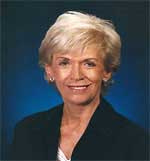 Greetings! I have been a member of H2U since its beginning about 13 years ago. I thought you might like to know why I really like this particular group.
We are provided with all kinds of opportunities to learn about good health via lectures, screenings, health fairs, web sites, etc. All of the activities we attend keep us mentally and physically active which also promotes good health.
We put together day trips and multi-day trips, and members of the Trips & Tours Committee arrange the trips and escort them. I have seen more areas of California with this group and have enjoyed every trip. I have also met many fine people along the way.
Members of the Social Committee work together to put on a variety of activities. We regularly attend the summer picnic, Christmas party, Ice Cream Social, and Valentine's lunch, among others. There is also a Lunch Bunch group that meets for lunches once a month.
We have General Meetings every other month which feature very interesting speakers of all types. Some speakers are informative and others just plain fun. After the meetings we go out for dinner together and enjoy meeting new friends.
We have free current movies in the Good Sam Auditorium every other week. The free also includes a drink and snack.
The newsletters will tell you about all of the activities available. To get more information you can attend the Orientation Breakfast put on by our members.
We now have over 1100 members, most of whom are active participants. We have a Board that meets monthly and works constantly to improve the range of activities we offer.
After you get to know us as a member of H2U, we hope you'll choose to help us select and plan our activities. There are limitless opportunities for you to get involved as a member of a committee or to simply share your ideas about trips, events and programs you would like to see.
I want to get to know you and your interests and hope to meet you soon.
Ann Bunnell